Shawls are a must-have for your wardrobe. They add an unmatched charm and elegance to any outfit that they are paired with. Due to this, and the fact that they can be styled in numerous different ways, shawls are one of the most versatile clothing items one can possess. But how should one decide which shawl would be the most suitable for us? How should a person go about buying shawls, especially if they have not shopped for a shawl before? These are the questions that we will address in this blog. We will give you the criteria which you should follow to get your hands on the best shawl for you!
Material
If you are looking for a winter shawl for day-to-day use, and you have a limited budget, we recommend wool and linen shawls. Velvet shawls gracefully compliment semi-formal to formal outfits worn on weddings. Luxurious winter shawls made from cashmere and pashmina are also mostly categorized as occasion wear. They are relatively more expensive than the wool, velvet and linen ones, because of the craftsmanship that goes into their production, their extremely soft texture, and longevity. These shawls are the gifts that keep on giving. Many well-loved cashmere and pashmina shawls become family heirlooms because of their distinct value. They are definitely a worthwhile investment. 
For spring and summer, silk and cotton shawls are the right choice because they are lightweight and breathable.
Aesthetics
Another obvious factor to consider while looking for the best shawl for yourself would be the design and color palette of the shawl. If you have a minimalist personal style or you want a shawl that lets your outfits with busy prints or heavy embellishments to stand out, then you should go for solid-colored shawls or the ones with dainty embroidery. Contrastingly, if you are drawn to classic or vintage-style clothing, then you should choose shawls with brightly colored prints, paintings or embroidery. Shawls with tila and gota work or other embellishments are also a good option, but they are mostly appropriate for wearing on weddings and other festive events such as Eid.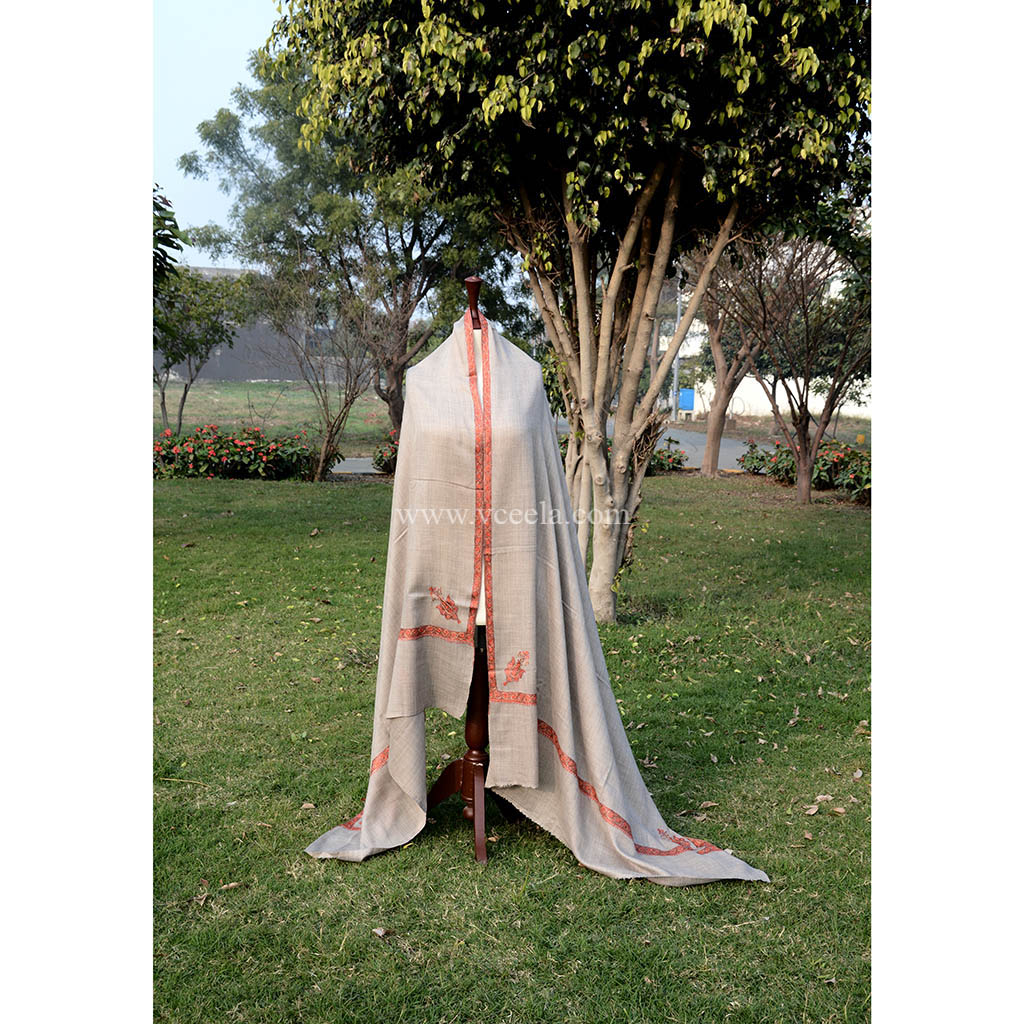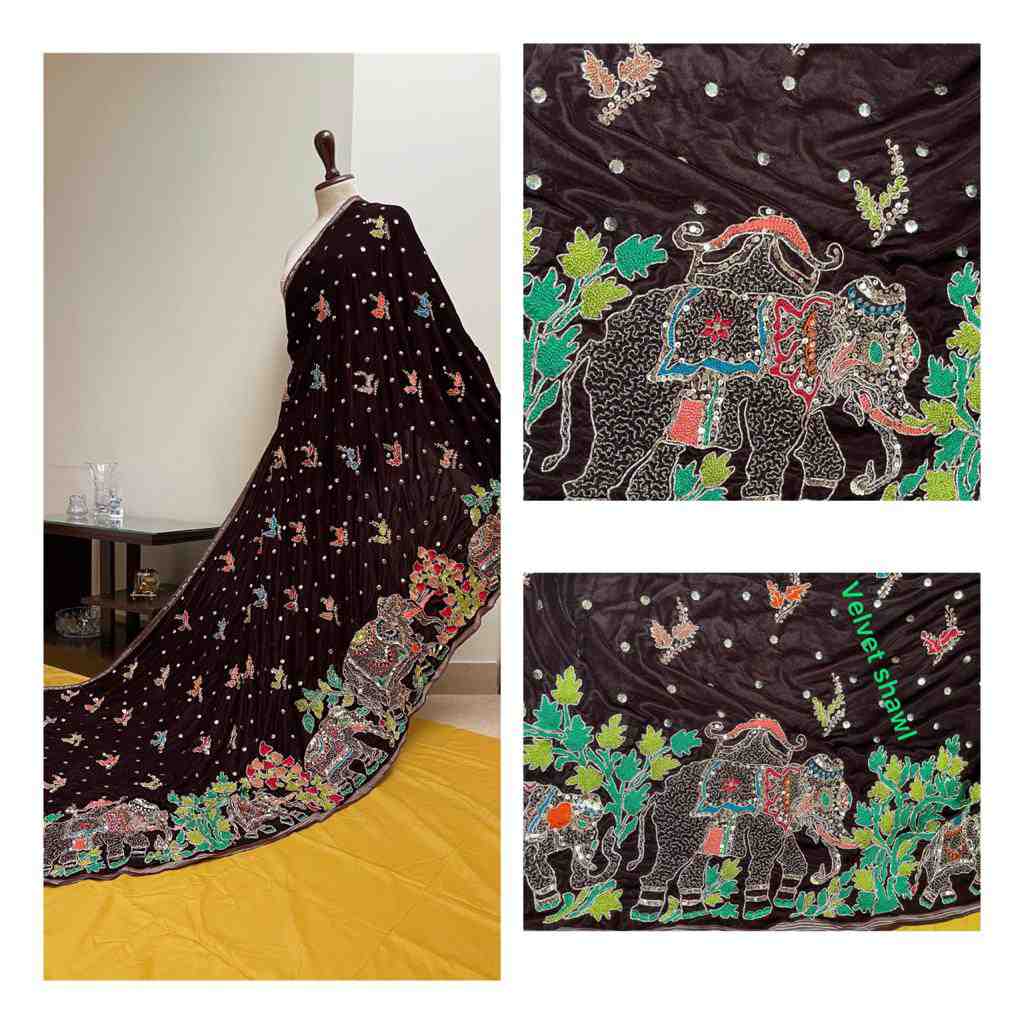 Hand-embroidered Shawl with Tills, Gotta, Mukesh and Aari work

Length
Longer shawls (e.g., the ones that can cover your neck and entire upper torso) are great as semi-formal and formal wear. Contrarily, shorter shawls and scarves (e.g., the ones that only cover your neck and chest) are better for a more casual and laid-back look.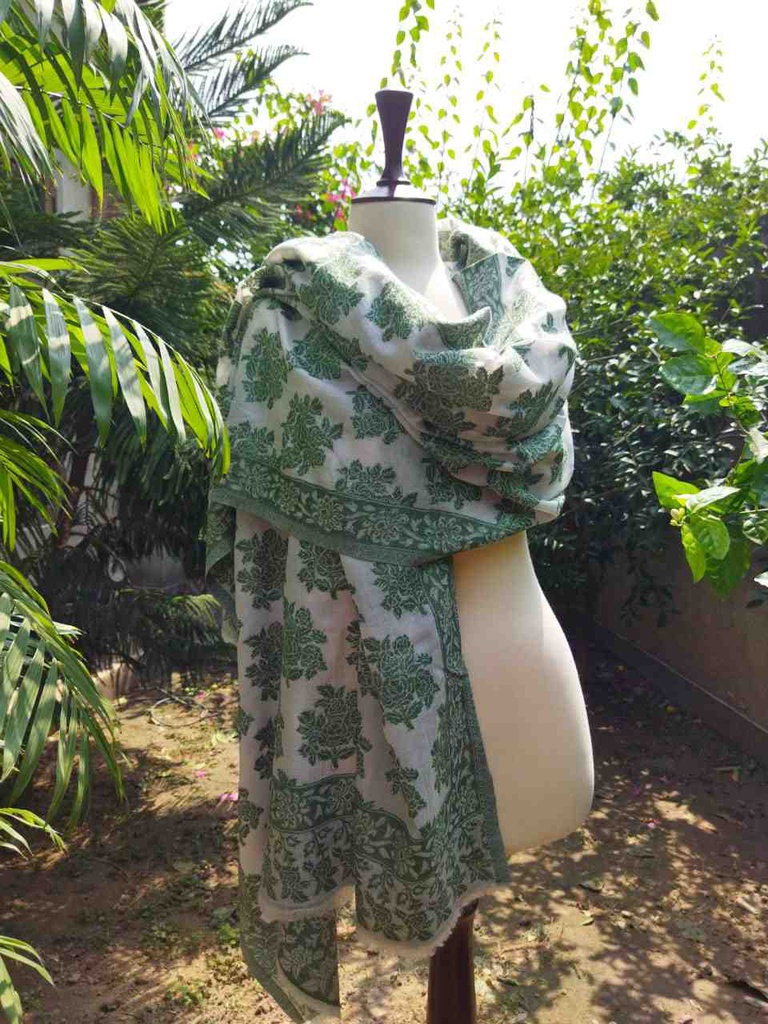 Woollen Pashmina Shawl with Kani Outline
Marketplace / Seller
Handmade and hand-painted shawls made by artisans are definitely one step above the mass-produced and cheaper ones, in terms of quality as well as aesthetics. The eye-catching intricate details and awe-inspiring craftsmanship of these shawls will gather you compliments that no run-of-the-mill shawl can. Vceela.com is a marketplace where you can find premium quality artisan-made shawls. Artisans from all over Pakistan directly sell their shawls to their customers through our website. Thus, we enable you to purchase authentic and ethically-sourced artisan-made shawls from the comfort of your home, in any part of the world! Visit Vceela.com to choose the best shawl for your personal style! (Shop Shawls and Scarfs)