It is no surprise that the Pakistani leather footballs used in the FIFA world cups are of the best quality and superior craftsmanship. Indeed, leather is one of Pakistan's strong suits. Sialkot is a burgeoning hub for the leather industry, but other areas are well known for the production of leather products of top notch quality. Aside from sporting goods, leather jackets, wallets, hand bags, luxury belts and other items are extremely popular.
At the time of Independence, very few tanneries were producing leather in Pakistan and that too at a very small scale. Soon after, tanneries were established in Karachi. In the 1950's, more were built in Lahore and the adjoining areas.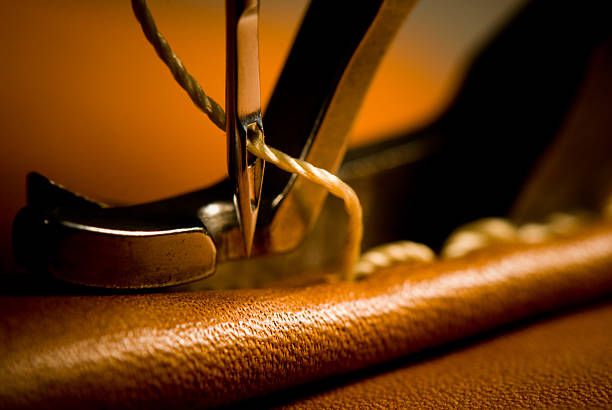 Multan, Sahiwal, Kasur, Gujranwala and Sialkot soon featured tanneries well equipped with the latest facilities. By the 1970's, advanced units had been established in the country, producing high quality finished leather. At the present time, Pakistan's leather and leather merchandise are extremely significant and the third most dynamic industrial sector in the country. Around eight hundred industrial units and tanneries are now in operation, specializing in finished leather using cow, sheep and goat skins and hides. Pakistan is rich in agricultural products and boasts of a large livestock population. As a result, thirteen million hides and forty seven million skins are obtained by the tanneries each year for processing.
The quality of these skins is of exceedingly high quality and the resulting leather products are valued as exports. According to the Pakistan Tanner's Association, leather and leather products are 2.6 percent of the GDP and account towards 5 percent of total exports. This industry also provides jobs to around one million skilled and semi skilled workers.
As Pakistan is an Islamic Republic, the Qurban Eid is celebrated once every year and culminates in the sacrificial slaughter of animals. This provides enormous incentive to the leather industry as the tanneries receive skins and hides which are sufficient for around sixty to eighty percent of their total production per annum. However, a large majority of this raw material is damaged by unprofessional butchers. It is hard to handle the hides with care and they are lost in unorganized warehouses. Livestock is also killed by seasonal diseases as well as heavy rains, which often culminate in floods. Also, leather tanneries dispose of their poisonous waste in an improper manner. The untreated affluent which is used in the tanning process is released in water reservoirs and the sea. The burning of residuals like hair also contributes to air pollution. Therefore, the leather industry has been affecting health and the environment negatively.