Pakistanis associate blue pottery with Multan, while Indians consider Jaipur to be the hub for the craft. However, blue pottery has central Asian (Turko-Persian, to be specific) roots.  Apart from this region, the art form was developed by Mongol artists in the 14th century and then transferred to the Chinese who were inspired by the Persians' construction and artworks on mosques, palaces, and tombs in various parts of Central Asia. The craft flourished in India under the patronage of Mughals.  Thus, we can observe that a lot of Mughal architecture pays homage to the art form.  To this day, the craft has been kept alive by artisans in Asian countries; the skills to make blue pottery have been mastered by and passed over their generations.
The name 'blue pottery' comes from the eye-catching cobalt blue pigment used to decorate the pottery.  The vases, plates, trays, planters and other ceramic products that come under this category have admirers and buyers both in the domestic as well as international market.  This popularity is not only due to the beautiful and intricate floral designs on the products, but also because of their longevity and sustainability.  What makes blue pottery stand out amongst other handicraft and ceramic items is that it never develops cracks and is quite hygienic to use, since it is made from materials such as quartz stone powder, powdered glass, borax, gum, fuller's earth and water, instead of clay.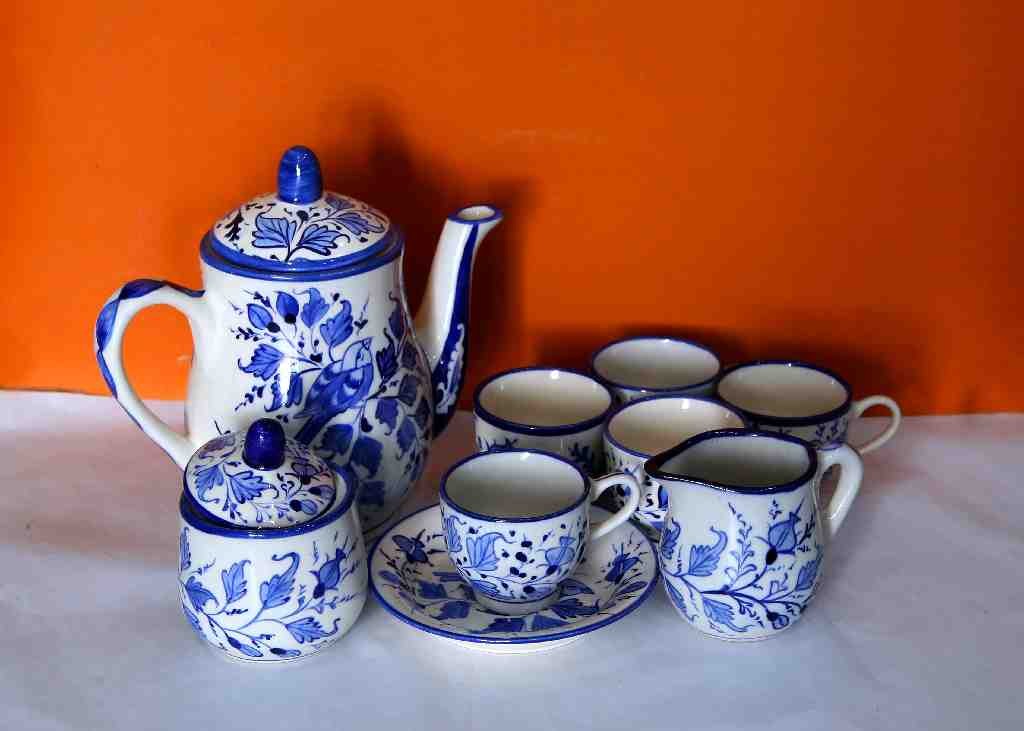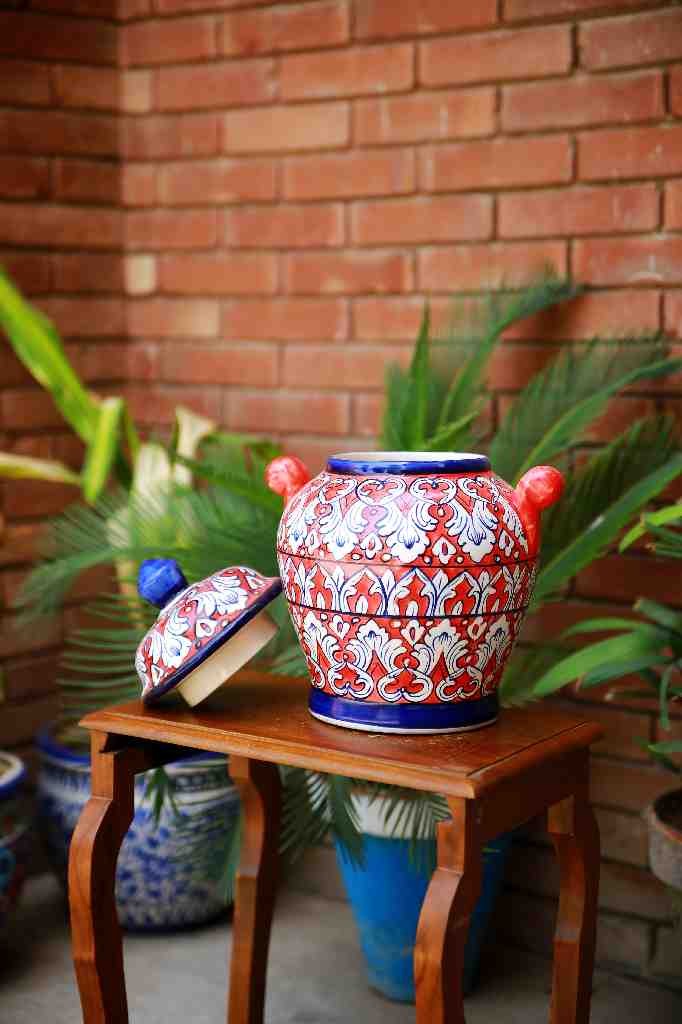 Blue pottery comes in many different colors and hues, along with its characteristic cobalt blue.  If your house already has an all-blue blue pottery item, perhaps it is time that you explore products with orange, red, yellow and green tones.  These products will definitely be a breath of fresh air for the interior of your home!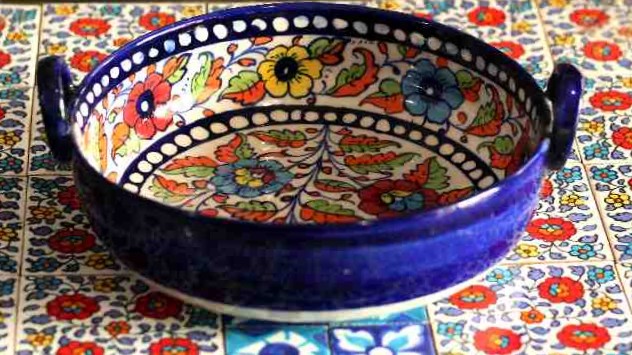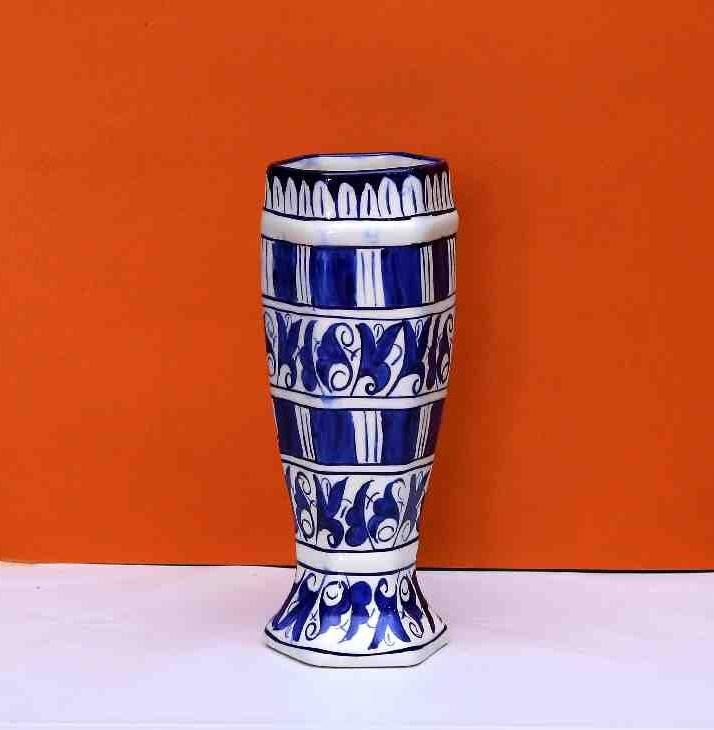 Given the value attached to blue pottery, a lot of marketplaces in Pakistan and abroad have started selling blue pottery.  Multan, as well as other large cities of Pakistan such as Karachi, Lahore and Islamabad have numerous stores where you can purchase the items online or in-person.  For majority of smaller cities, however, online shopping is your only choice. 
You must beware of counterfeit products and do thorough research before buying blue pottery.  While doing price comparisons before making a purchase will help you save money and remain in your budget, you must take into account factors such as whether the cheaper product is made from durable material and the artisan is getting paid their fair share of the price of the product.  Hence, it is important to buy from authentic online sites that are focused on quality craftsmanship, so that you can get your hands on the premium quality products you deserve.  Vceela.com prides itself in being the platform where Pakistani artisans, working from home or otherwise, can sell their products directly to the end consumers without using middlemen.  This way, the artisans can extract the actual profits out of their products and the customers can get authentic yet affordable products.